Top Glazing Tiles Refinishing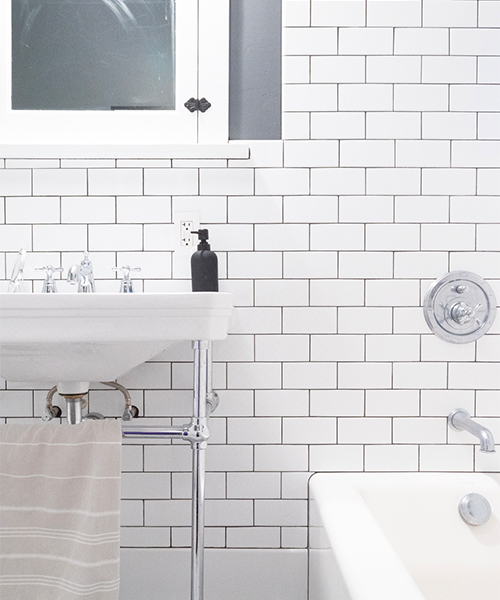 Our tile refinishing services for all of the people who live in the Greater Toronto Area . if you buy new tile, it can be costly and time-consuming . So we offer affordable tile refinishing services for your kitchen, bathroom or any room.
Top Glazing's refinishing process involves many things like damage repairing, cleaning the tiles, and applying a durable finish. In addition to refinishing, tile repair and colour-changing services to give your tiles a customized look which is offered by us. Our skilled team is dedicated to delivering high-quality results that will exceed your expectations as everyone said (Go check our testimonial section)
If you are tired of looking at old, worn-out tiles and want to refresh the look of your home, contact us today!

Benefits of Tile Refinishing
Ask for our Tiles Refinishing
Tiles Refinishing Process
These are the following steps in the process of refinishing the tile:
Preparation: The first step is to fix any chips, fractures, or other flaws on the tiles before beginning the refinishing process. A specific epoxy or grout may be used to fill in any gaps or cracks.
Cleaning: Any dirt, grime, or stains on the surface are then removed with a vigorous washing of the tiles. This is normally done using both detergents and mechanical scrubbing.
Sanding: The rough or uneven surfaces are then smoothed out, and a smooth foundation for the new finish is created by sanding the tiles.
Applying a finish: A finish is applied to give the tiles a new, polished appearance after they have been cleaned and smooth. Spraying on a liquid finish or rolling on a coating are two options.
Drying: Depending on the finish, the tiles are allowed to dry for a specific amount of time.
Sealing: A sealer is applied after the tiles have been dried to preserve the polish and extend its life.
Final inspection: After that, the tiles are examined to ensure that the refinishing work was done properly. This is when any required adjustments or repairs are done.
Types of Refinishing we do
1. Kitchen Tiles: In the kitchen, flooring and backsplashes made of kitchen tiles are both practical and attractive. They're light to clean and maintain, and they come in a wide range of designs and colours to match any style. Spills, stains, and wear and tear can all dull and colour the tiles on the floor and the backsplash in your kitchen over time. These tiles may be refurbished and protected from further damage by refinishing them.
2. Bathroom tiles: For flooring, walls, and showers in the bathroom, bathroom tiles are a cost-effective and attractive option. They are simple to clean and keep, and they come in a wide range of hues, designs, and fits to match any style. Because of moisture, wear and tear, tiles on the floor and walls in the bathroom may dull and discolour over time. These tiles may be restored to their former lustre and protected from further wear by having them refinished.
Why choose us for your tile refinishing project?
For a variety of reasons, we, Top Glazing's Professionals, can confidently recommend Top Glazing as the finest option for your tile refinishing job. Our staff of skilled artisans has years of expertise in the sector and a history of effectively finishing a variety of tile refinishing jobs.
On all of our projects, we take pride in using only the finest materials. This also ensures that the result is attractive, durable, and long-lasting.
Customer satisfaction is a major emphasis at our firm. We provide our services at a reasonable cost, and we are always glad to assist our clients in finding the most economical option. Ultimately, many satisfied customers have referred us to their friends and family, giving our firm a great reputation in the sector.
Contact us for a quote Request a quote for your tiles refinishing project Discuss your project with our team Answers to any questions you may have