Bathtub Refinishing, Resurfacing, Bathtub Restoration Since 1997!
Bathtub Refinishing Company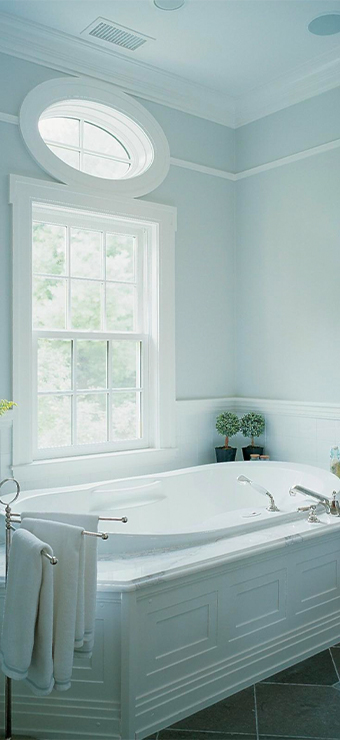 Top glazing​ Refinishing ⚡️
Old and dirty bathtubs can make the overall living experience very unpleasant. When a bathtub gets older – it starts discoloring. This is the time when a lot of people think that they might have to purchase either a brand new bath tub that can cost thousands or they just have to live with the discoloured and crusty bathtub for the rest of their life.
This is where we come in handy – to save you those big bucks upgrading to a brand new bathtub. We offer bathtub refinishing by using non-toxic materials. Bathtub refinishing has saved home owners thousands of dollars.
To get that brand new bathtub finish and smell again get a complimentary quote by call (905) 920 3035. Due to high demand, we recommend making an appointment 7 days before you are ready for the bathtub refinishing.
We can come to your home and do the bathtub resurfacing treatment. This process takes about 3 to 4 hours. Bathtub is typically ready to use after 24 hours of curing period.
All our bathtub refinishing treatments come with 5 years warranty.
In case of any refinishing defect or premature wear, do not worry, as you are covered under the warranty.
We have been in Bathtub Refinishing business Since 1997. We have served many clients in Toronto, Mississauga, Hamilton, Oakville, Scarborough, Brampton and throughout the GTA.
Bathtub
Refinishing
Process 🛁